The following extract from The Founders Trail website www.thefounderstrail.co.uk gives an update on an exciting project which the club has been working on with the Rangers Graves Restoration Project :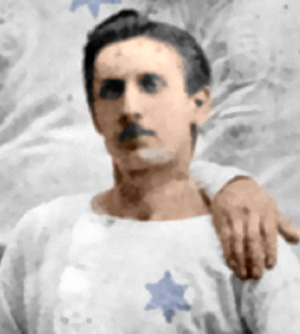 A Memorial to Founder Peter Campbell.
March 16, 2017 | Vallance
Over the last couple of years the Rangers Graves Restoration Project has carried out work on the final resting places of not only those who formed our Club but many others from our early years.
However, one individual has posed us a problem of sorts and that is our Founder Peter Campbell.
Following in family tradition Peter ,who had been employed at the Barclay Curle Yard on the Clyde , left Glasgow for a life at sea and joined a ship the St. Columba.
On the 28th January 1883 the vessel left Penarth Port in South Wales with a cargo of coal destined for Bombay in India.
Tragically, it ran into a storm in the Bay of Biscay and went down with all hands lost, including that of our 25 year old Founder Peter Campbell.
The youngest of our Pioneers was taken from us.
In the January of 2015 I travelled to Penarth and along with the Cardiff RSC met with the local Council and discussed the possibility of having a memorial plaque placed at Penarth commemorating Peter Campbell's contribution in forming Rangers Football Club and his tragic fate.
Penarth Council were touched by Peter's story but as is so often the case our proposal had to be passed through various council departments for approval and subsequently got caught up in red tape.
Earlier this week I was delighted to receive notification from the secretary of the Cardiff RSC, who have played a huge part in this project, that the proposal for the Plaque had finally been given the go ahead.
The Plaque will be placed here in the Italian Gardens at Penarth which is a very popular area for tourists.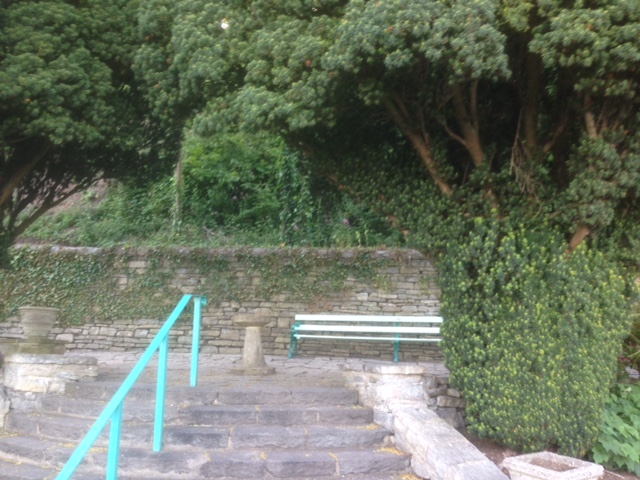 It overlooks the estuary where Peter Campbell's ship began that fateful voyage.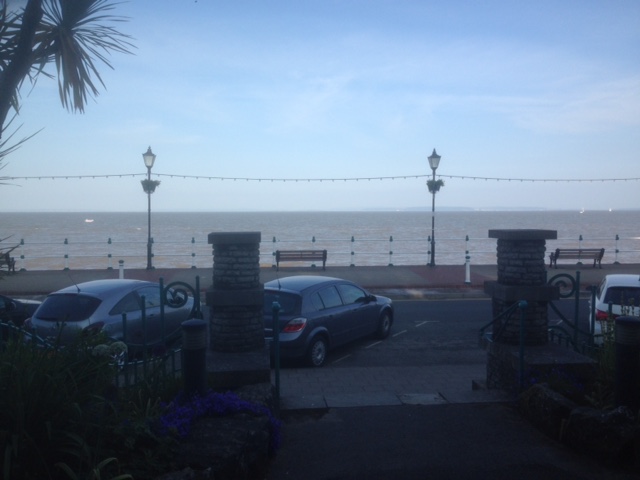 The plaque is made of Welsh Slate.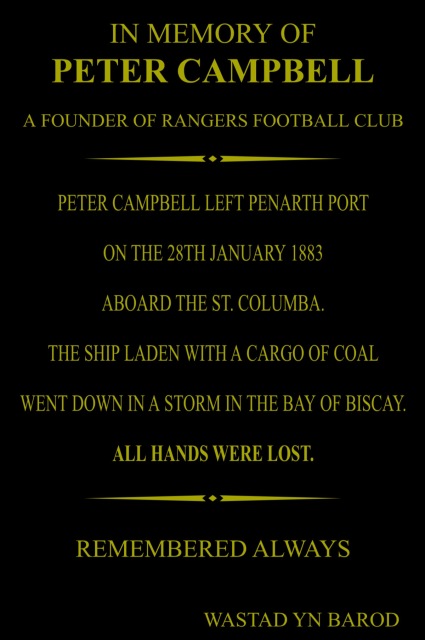 The inscription at the bottom reads ALWAYS READY.
Today we are appealing to the Rangers support to assist us in fundraising for this memorial to Peter Campbell. We hope over the next few weeks to raise £500 and donations can be made on our website. Every penny counts.
Details of a dedication service in Penarth will be announced soon.
Peter Campbell.

www.thefounderstrail.co.uk/peter-campbell